Skip Navigation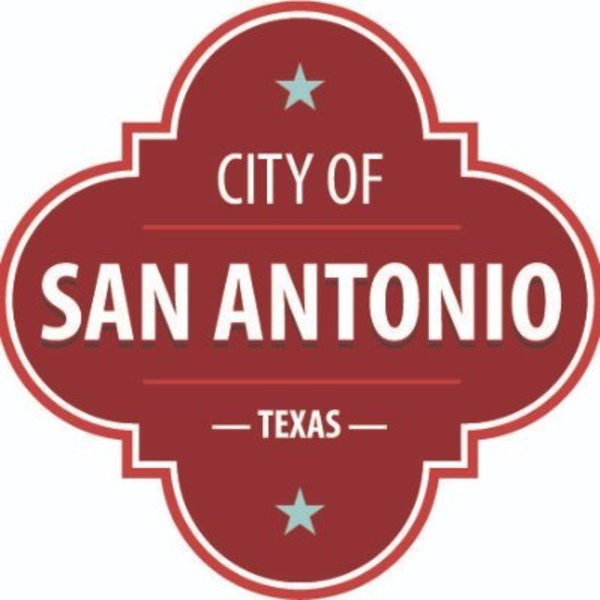 City of San Antonio Subscriptions
Select topics you're interested in to receive notifications via email and/or text.
Plan del Centro Regional del Área de Rolling Oaks
Center City Development and Operations E-Newsletters
Sign up for updates from Center City Development and Operations. Select your areas of interest.
| | | |
| --- | --- | --- |
| | | CCDO Focus Downtown E-Newsletter |
| | | On the Move Downtown Street Closure Updates |
| | | Dockless Vehicle Updates |
Development and Real Estate
Neighborhood Engagement Brief
The Neighborhood Engagement Brief is a short weekly newsletter sent to neighborhood associations and community organizations in ...Show More
Office of Historic Preservation Interests
Customize below to select the Office of Historic Preservation topics you'd like to subscribe to via e-mail and/or text.
| | | |
| --- | --- | --- |
| | | OHP Newsletter & Announcements |
| | | Cemetery Steward Program |
| | | Deconstruction & Reuse Program |
| | | Demolition & Designation Alerts |
| | | Fitness events, Historic Run Crew |
| | | HDRC Notifications |
| | | Historic Districts Coalition |
| | | Rehabber Club |
| | | ScoutSA (Survey & Designations) |
| | | Vacant Building Program |
| | | Volunteer Opportunities |
| | | |
| --- | --- | --- |
| | | SA Tomorrow |
| | | Eastside Community Area Plan |
| | | Far East Community Area Plan |
| | | Fort Sam Houston Area Regional Center Plan |
| | | Greater Airport Area Regional Center Plan |
| | | NE I-35 and Loop 410 Area Regional Center Plan |
| | | Rolling Oaks Area Regional Center Plan |
| | | South Community Area Plan |
| | | Southeast Community Area Plan |
| | | Stone Oak Area Regional Center Plan |
| | | Texas A&M SA Area Regional Center Plan |
| | | Westside Community Area Plan |
| | | Plan del Área Comunitaria Westside |
| | | Plan del Área Comunitaria Far East |
| | | Plan del Centro Regional del Área de Fort Sam Houston |
| | | Plan del Centro Regional del Área de Greater Airport |
| | | Plan del Centro Regional del Área de Rolling Oaks |
| | | Plan del Área Comunitaria South |
| | | Plan del Centro Regional del Área de Stone Oak |
PWD Public Engagement 2021
SHIP Strategy Public Sign Ups
Each SHIP strategy will have an indvidual public input process. Sign-up below to recieve information about when work o...Show More
| | | |
| --- | --- | --- |
| | | Develop a one-stop housing shop |
| | | Update the Unified Development Code to remove barriers to housing production & preservation |
| | | Advocate at the state & local level for ad valorem tax for small-unit multi-family & affordable housing developments |
| | | Advocate to expand Medicaid in Texas and partner with managed care organizations to improve housing |
| | | Advocate at the Federal level for more Housing Choice Vouchers & more funding for vouchers |
| | | Implement community-centered principles & incentives into the infill development process |
| | | Establish & promote one or more house-sharing platforms to allow residents to find online matches for sharing existing single-family homes |
| | | Explore options to reduce tax burden for single family homeowners |
| | | Conduct a county-wide housing systems analysis |
| | | Cease public support of market rate development that will displace residents |
| | | Expand support service provision in affordable housing projects receiving public funding |
| | | Preserve single-family housing through expanding funding for preservation and rehabilitation programs |
| | | Support & grow non-profit housing providers |
| | | Establish a land banking program to acquire land for future affordable housing projects |
| | | Establish a community land trust |
| | | Establish multi-family rental rehab program |
| | | Improve the multi-family new construction program |
| | | Increase number of Accessory Dwelling Units through a system wide approach |
| | | Advance universal design & visitability standards to promote accessibility in new housing & update current building practices |
| | | Leverage the vacant building program for affordable housing |
| | | Produce 1,000 permanent supportive housing units |
| | | Expand funding for extremely low income homes |
| | | Establish a Housing Preservation Network |
| | | Implement sustainable and health principles in affordable housing design and programs |
| | | Establish a Demolition Prevention and Mitigation Program |
| | | Support homeownership for families of modest means by improving relationships with code compliance and increasing funds for NHSD repair programs, specifically owner-occupied repair |
| | | Develop a toolkit to identify targeted housing interventions for specific areas |
| | | Establish stabilizing measures for mobile living communities and expand ownership opportunities through multi-family conversions |
| | | System-wide eviction & foreclosure prevention |
| | | Expand land title remediation program |
| | | Develop an appropriate plan to engage with and leverage existing stakeholder structures in a meaningful way for SHIP/housing policies |
| | | Implement Public Information Campaigns on housing |
| | | Develop and implement a displacement impact assessment |
| | | Use holistic financial counseling as a foundation & at the center of service provision |
| | | Apply public engagement principles when creating & implementing new policy |